Are you thinking of moving?
Our Stamp Duty Calculator Is Simple To Use
With our online stamp duty calculator, all you need to do is key in the price of either your main or an additional property and you will know the cost in seconds. Our SDLT calculators bring you all the information you will need about paying Stamp Duty tax when buying a property, plus all the latest information as the rates of duty that inevitably change with every budget or with changes in government policy.
Stamp Duty rates in the UK (except Scotland) for a single home is based on a sliding scale, starting at 2% of the purchase price for properties selling at more than £125,000, increasing to 12% for any property that is sold for more than £1.5 million. Any additional property will incur an extra 3% for a selling price of more than £40,000.
Properties in Scotland are subject to the same levies, but the scale varies slightly to that in the rest of the UK, in line with the property market there. Duty in Scotland begins, for a single property, at £145,000, with the top rate of 12% applying to properties selling for £750,000 and above. This is explained in greater detail in our section on buying property in Scotland.
Stamp duty calculators are reliable partners in the home-buying process. To meet demand, we provide a dependable online stamp duty calculator for homebuyers anywhere in the UK. You've come to the best site for information on all aspects of paying tax when buying property, whether upsizing, downsizing or for any other reason. As tax changes vary often, and some announcements of changes don't come into force until 12 months later, it is essential to keep up with any developments that have occurred or will happen at a later date. If you can't monitor the numbers yourself, calculate the stamp duty of a property with us today.
Are you thinking of moving?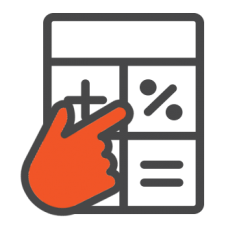 More than just a calculator
Anyone looking to buy a home, whether a first-time buyer or serious, full-time property investor, will need to be aware of what is involved, to save themselves both time and money.
Here at stampcalculator.co.uk we are experienced in all aspects of property sale in the UK. In addition to giving you our free Stamp Duty calculator, we have all the latest news and views, and advice on everything about the cost of moving home.
We keep you informed
Moving to a new home, or buying an another property as an investment, should be the way to a brighter future, although any change brings necessary hassles as well as thorough planning, Here at stampcalculator.co.uk we have taken away at least one of these hassles, by giving home buyers all the information about the cost of moving home and when the inevitable changes in Stamp Duty are due to take place.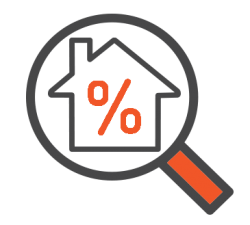 All you need to do is bookmark our site to keep up to date with Stamp Duty costs to make the move to your new home an easy one.