Working with leading tax, compliance and property barristers a tried and tested, fully insured solution has been created that has saved many people £1000's, up to 60% of their Stamp Duty.
Did you know?
SDLT is a complex and often misunderstood area of tax. Constantly changing legislation has resulted in thousands of buyers potentially overpaying Stamp Duty on their property purchases every month.
It's little known, but HMRC allow retrospective amendments and claims for overpayments to be made. We offer all prospective clients a free health check of their property purchases (existing or potential) and if we believe they've overpaid Stamp Duty or are going to pay too much Stamp Duty, we will reclaim or restructure it for you on a No Win No Fee basis.
Official guidance suggests that over the last 6-years as many as 9 million property transactions have taken place, with perhaps as many as 40% or 3.5 million of these being filed incorrectly and potentially resulting in overpaid SDLT.
What Next?
If you or your business has purchased high-value residential, commercial or mixed use property or you've purchased land to re-develop since 2010, or are about to buy a property simply complete the form below with some very brief details of the property you are purchasing or have purchased, the price and the amount of SDLT. We'll then review your circumstances and get back to you promptly with a full proposal.
If you have purchased a property in the last 6-years, chances are that you may have paid too much stamp duty.
If you are about to buy a property and can answer yes to the following questions then you could qualify for this solution.
Is the property over £500,000?
Is the buy-to-let property over £500,000?
Do You Qualify To Save On Stamp Duty?
Get Free, No Obligation Advice Now!
To receive a full proposal from a tax specialist on your circumstances, please complete this information and they will get back to you promptly.
Stamp Duty Land Tax
Her Majesty's Customs and Excise will need to see a Stamp Duty return form within 30 days of the completion of the sale. Anyone buying a property for more than £125,000 will be liable to pay Stamp Duty. This works on a sliding scale, starting at 2% of the purchase price and rising to 12% for properties selling at more than £1.5 million. See our easy-to-use Stamp Duty Calculator below to find out what you will have to pay for your new property.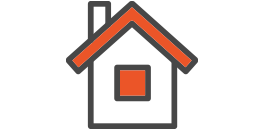 Single Property
Stamp Duty Land Tax (SDLT) is payable on all UK property purchases the charge applies to all purchases of houses, flats and other land and buildings over a certain threshold. To find out how much it will cost you to use our Stamp Duty Calculator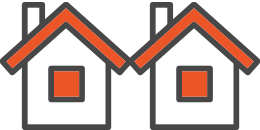 Additional Property
Stamp duty tax liability (SDLT) increased from April 2016 now for anyone purchasing additional property there is an additional 3% stamp duty surcharge. A new starting threshold of £40,000 means the majority of buy to let purchases now attract this additional charge.