Moving House
Buying a home brings a mix of emotions, from excitement and optimism through to worry, frustration and complete terror.
It helps enormously to have a detailed overview of exactly what costs are involved in addition to the purchase price of a property. As well as the initial deposit for the property, there will be fees for professional services, such as conveyancing and other legal procedures, costs of removals as well as Stamp Duty Land Tax (SDLT).
This is where the Property Stamp Duty Land Tax Calculator comes in. In the UK, property stamp duty calculators are dependable partners in the property buying process. The system is designed to guide entrepreneurs and potential homeowners when making financial decisions regarding real estate. Through a series of easy steps online, you can work out the cost of Stamp Duty on our property calculator in no time.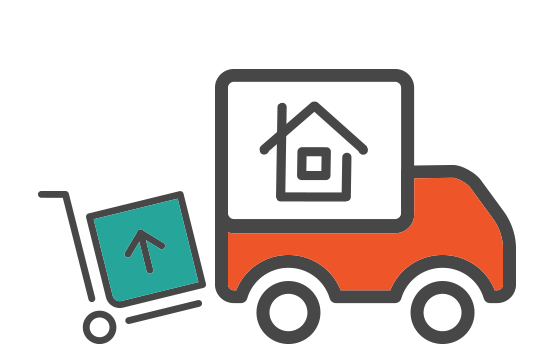 DEPOSITS
Deposits for residential property vary between around 5% and 20%, so for an averagely priced house in the UK of £280,000, buyers would need between £14,000 and £56,000 available. As a general rule, the greater the deposit, the greater the odds of getting a mortgage offer. However, there are many schemes offering help when buying a residential property, especially for first-time buyers looking to begin their way up the property ladder.

VALUATION FEES
Building societies and other lenders will naturally need to assess if the price that the property is for sale at is its true worth. Some lenders will charge a valuation fee, while others may not, depending on the type of mortgage that you have applied for. if there is a charge, it is based on the value of the property, and is generally between £150 and £1,500.

SURVEYOR'S FEES
There are two main types of survey to choose from: a basic survey or a full structural survey. A basic survey will cost around £250, whereas a full structural survey can cost upwards of £600. While this may seem an unnecessary expense, knowing about not just the property but the surrounding area could save buyers the same amount in repairs in the years to come.
LEGAL COSTS
It is essential to employ the services of a solicitor experienced in the local property market. For a start, they will carry out a local search for around £300, with other costs on top of this generally between £500 and £1,500.
ESTATE AGENT'S COMMISSION
Although homebuyers do not have to pay an estate agent when searching for a property, only sellers pay the agent. therefore, there is no charge for first-time buyers; but those selling their house to buy another will generally need to use an estate agent to speed up the sale.

COSTS OF REMOVAL
Depending on the distance, professional removal companies will charge anything from £300 to £600 during the week and more at weekends. Many homeowners, if moving just a short distance will opt to hire a van and enlist the help of friends and family.
Stamp Duty Land Tax
Her Majesty's Customs and Excise will need to see a Stamp Duty return form within 30 days of the completion of the sale. Anyone buying a property for more than £125,000 will be liable to pay Stamp Duty. This works on a sliding scale, starting at 2% of the purchase price and rising to 12% for properties selling at more than £1.5 million. See our easy-to-use Stamp Duty Calculator below to find out what you will have to pay for your new property.