Our free advanced mortgage calculator can help make the process of paying off your mortgage early as easy as can be.
It will help you understand what factors will affect your mortgage payment so that you can feel comfortable making larger payments.
Using our calculator could not be easier. You simply need to input your information into each section of the calculator, and press the Calculate Now button. It is as simple as that!
Looking for a Mortgage?
Get Free, Independent Mortgage Advice Now!
Let our expert advisors do the hard work for you, whole of market independent mortgage advice with access to exclusive products. The whole application process is handled by a professional from start to finish.
Please select a valid form.
Stamp Duty Land Tax
Her Majesty's Customs and Excise will need to see a Stamp Duty return form within 30 days of the completion of the sale. Anyone buying a property for more than £125,000 will be liable to pay Stamp Duty. This works on a sliding scale, starting at 2% of the purchase price and rising to 12% for properties selling at more than £1.5 million. See our easy-to-use Stamp Duty Calculator below to find out what you will have to pay for your new property.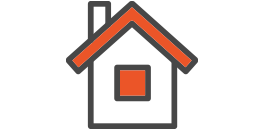 Single Property
Stamp Duty Land Tax (SDLT) is payable on all UK property purchases the charge applies to all purchases of houses, flats and other land and buildings over a certain threshold. To find out how much it will cost you to use our Stamp Duty Calculator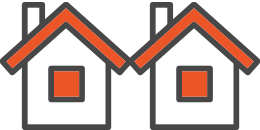 Additional Property
Stamp duty tax liability (SDLT) increased from April 2016 now for anyone purchasing additional property there is an additional 3% stamp duty surcharge. A new starting threshold of £40,000 means the majority of buy to let purchases now attract this additional charge.